Third Annual "Butts for Huts" Boy Scout Troop 1776 Fundraiser
 Help Friends of 1776 raise funds for a Scout Hut by ordering a Pork Butt just in time for Super Bowl celebrations.
Each 8-11 lb pork butt is seasoned & smoked overnight locally by Sam's BBQ-1 known for Southern Award-Winning Wood Pit Barbecue. Each pork butt is wrapped, bagged & ready for PICK UP on Sat., Feb 2 at St. Ann's in lower parking lot from 10am-12pm. Drive-thru service with a smile!
TO ORDER: See any Troop 1776 Boy Scout or online below.
-- deadline to order is Jan. 27.
QUESTIONS: Email Shannon – jnscall@bellsouth.net or Angie – ameeks13@gmail.com  
ORDER TODAY!
$40 for pork butts.
 Paying online will help us with our planning.
   ** All proceeds benefit the capital campaign fund for the Scout Lodge **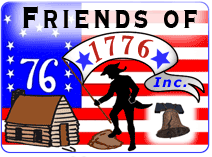 Thank You For Your Support!
Your contribution may be tax deductible:  Tax Id #  20-4717811
Sponsored by "Friends of 1776", Inc.
Non-Profit Entity Status: 501(c)(3) Educational Entity
Questions and comments about friends of 1776 can be directed to ameeks13@gmail.com